Our amazing volunteers!
Over 50 years ago the Railway was saved from obscurity by a relatively small group of very dedicated railway supporters. An extremely large and varied volunteer family has grown to operate and manage this leading preserved Railway from these small beginnings. We are very proud of every single person who volunteers their time to keep this Railway where it is today. Whether it is driving a train or selling a visitor a ticket, our Railway simply would not exist without them.
No job too big, no job too small!
The volunteers who are most visible are those who operate the train service, run the stations and staff our shops and catering outlets. To ensure that all turns are filled, we operate a rostering system where volunteers are asked when they are available and how many turns they would like to do. Other volunteers do various maintenance work ranging from gardening and painting, keeping the gas lights in working order, to laying track and rebuilding locomotives and carriages.
Take a look below and see if anything takes your fancy.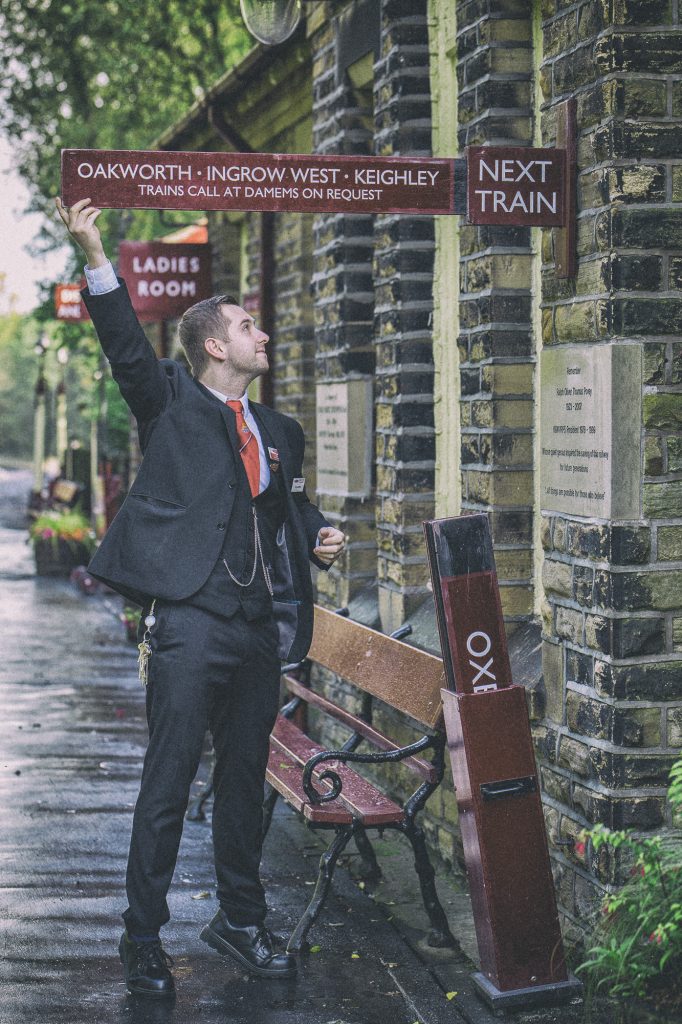 Stations Department
The KWVR has six stations covering the line between Keighley and Oxenhope – that's a high number in only 4 3/4 miles. These are staffed entirely by a volunteer team, so if you are an outgoing person who likes meeting and talking to people, then we can offer you a rewarding experience.
There are various roles on the stations for which full on the job training is given. You can choose for yourself which role you want to do, although everyone starts with Booking Clerk which gives you a good understanding of how the railway operates.
The Foreman and Crossing Keeper roles are what are termed 'Safety Critical' and for which there is an Exam covering both practical & written elements.
As with all the Departments on the railway we have our own Stations Department which meets to discuss matters pertaining to the operation of our stations. These are open to all members to attend; everyone has an opinion and these meetings are an ideal opportunity to have a view aired.
Do come and join us. Never a dull moment unless it`s raining.
Operations Department
Catering Department
Rolling Stock Restoration & Maintenance
Infrastructure Maintenance
FAQ'S