The Brontës, steam and moorland.
You can't miss out on Haworth. No matter what time of the year you arrive you visit this well-known village you can plan with confidence because there's always something to see and do.
Twenty minutes after leaving Keighley you enter a world of steam, literature, and Victorian architecture.
Haworth, the Keighley and Worth Valley Railway's principal intermediate station, is three and a half miles from the modern townscape of Keighley and attracts visitors from around the world because from 1820 it was the home of Britain's legendary author sisters: Charlotte, Emily and Anne Brontë. Their novels and poetry linked to their family history have captured the hearts and minds of millions of people..
The Rev. Patrick Brontë brought his family to Haworth when he took over as the Perpetual Curate at the hilltop St Michael & All Angels Church and tragedy hung over the family like a spectre as the campaigning clergyman battled to bring education and a more hygienic lifestyle to Haworth as well as fulfil his religious mission.
After his wife Maria died in September 1821, Patrick was left to bring up six children by himself but, sadly, he had to watch on as his five daughters and one son were victims of early deaths.
Yet three of the siblings left their mark upon the world with their classic novels and poetry and their lives are celebrated by the Brontë Society at the Parsonage Museum on Church Street which can be found by climbing up the classic hillside Main Street.
In the museum, you come within touching distance of the Brontë family. An amazing collection of the family's artefacts is housed in rooms faithfully furnished in the same way the Brontës would have known them through the 1830s and 1840s.
Rev. Patrick outlived all his family – he died in 1861 – but there is still evidence of his passion for education as much for girls as well as boys in the schoolroom he had built for the village children in 1832 which still stands proudly just across the road from the Church and Parsonage Museum.
Haworth was an important station from the moment the railway opened in 1867 and, once the preservationists stepped in to re-open the four and a-half mile branch line, they made Haworth their administration, locomotive, and engineering centre.
Since then, the railway has expanded its locomotive maintenance, repair, and restoration centre in what was the station's goods and coal-handling yard prior to the line's closure in 1962.
Today, the railway's fleet of operational steam and diesel locomotives is based at Haworth where teams of dedicated staff and volunteers keep their charges in running order and maintain skills that might otherwise be lost to British industry. The railway offers guided tours around the locomotive centre so you can move up close and personal with the giants of steam. Just a word of warning the locomotive shed is a working environment with lots of oil, grease, and coal! Not the place for the best dresses and white shoes.
Most of the railway's back-room staff are based in and around Haworth Station where its office space houses departments for train operations, marketing and sales and public relations while there is a fully stocked shop in the station building.
And if you have any time left don't forget to explore Haworth's historic setted Main Street with its host of small independent shops, bars, cafes, pubs, and restaurants. A village of nooks and crannies, it's great fun to explore. Throughout the year, it hosts major events like a 1940s Weekend, a 1960s weekend, and a Steampunk weekend. Christmas is celebrated in great style with events during most weekends in late November and December.
Things you can do at haworth station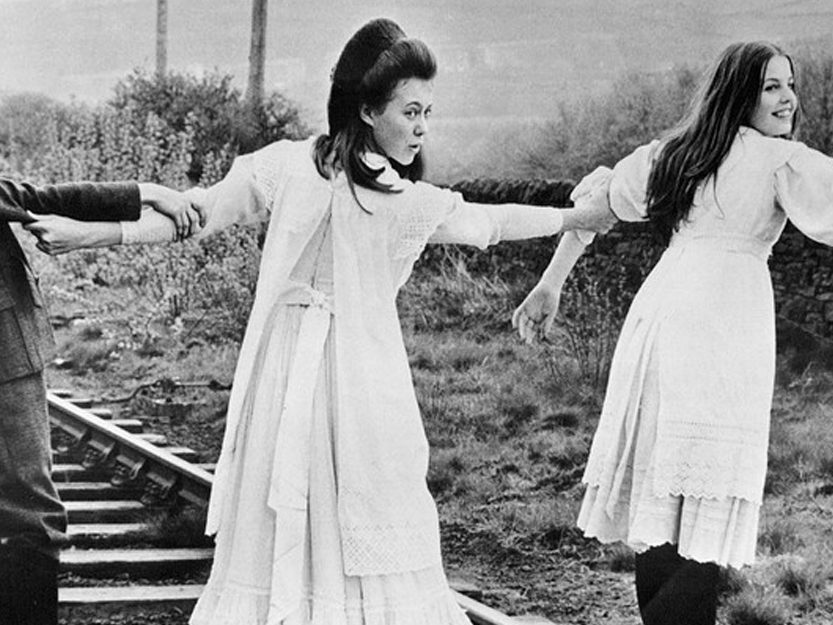 Railway Children Walk
You can choose between two different routes, starting from the Haworth Station forecourt. Route one is six and a half miles and takes you around the Worth Valley via both Oakworth and Oxenhope Stations as well as key points that figured in the 1971 'The Railway Children' film. The second route is just two and a half miles in length (four kilometres) and goes to Oxenhope Station and back. Both routes also give you glorious views of the Worth Valley and Bridgehouse Beck.
Please be aware that the walk is not suitable for the less mobile, wheelchairs or children in pushchairs while the south Pennine weather conditions make it advisable to wear stout shoes or boots.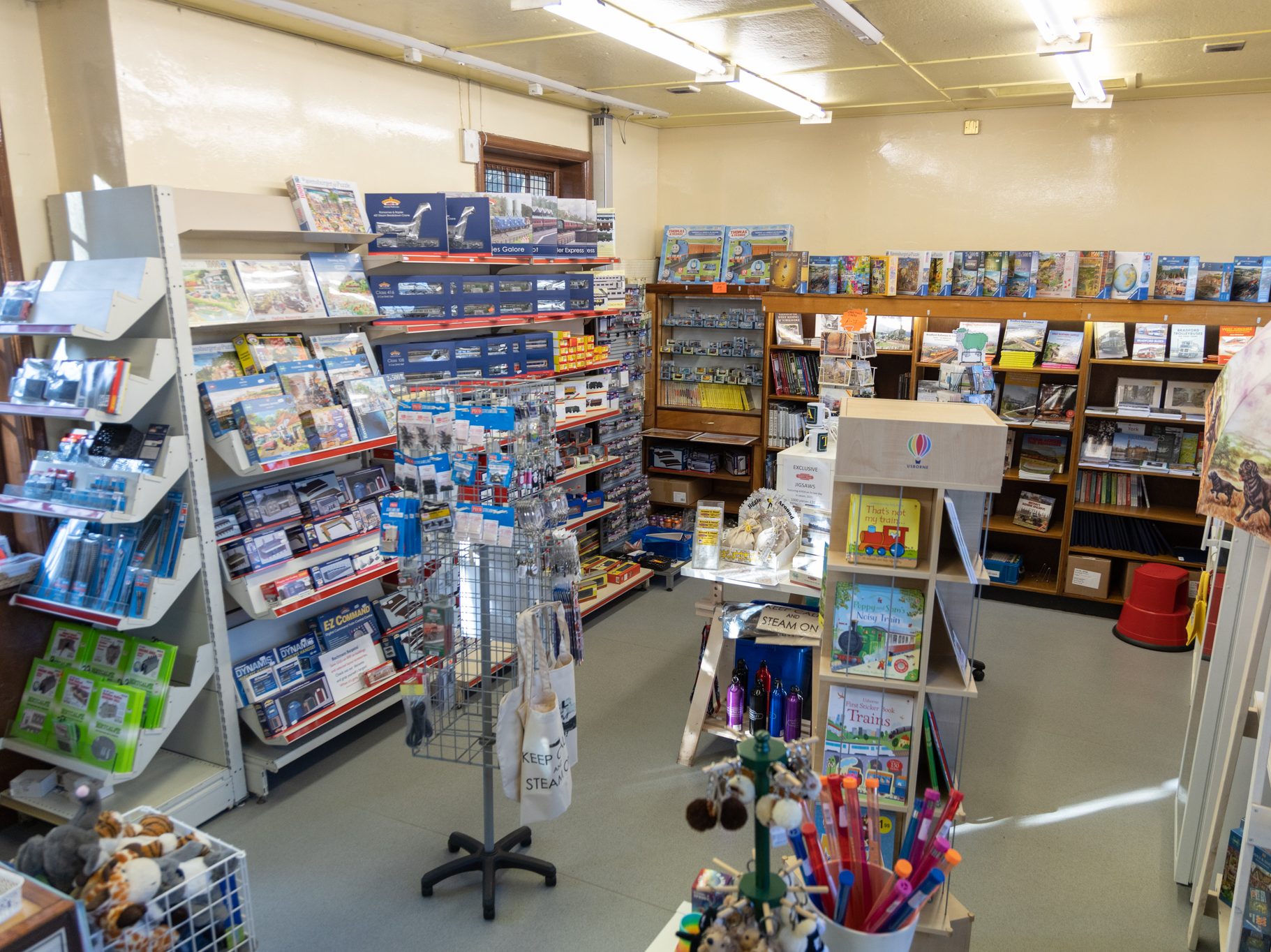 Station Shop
At our recently modernised station shop, you can buy souvenirs of your trip on the Keighley and Worth Valley Railway as well as gifts for all the family.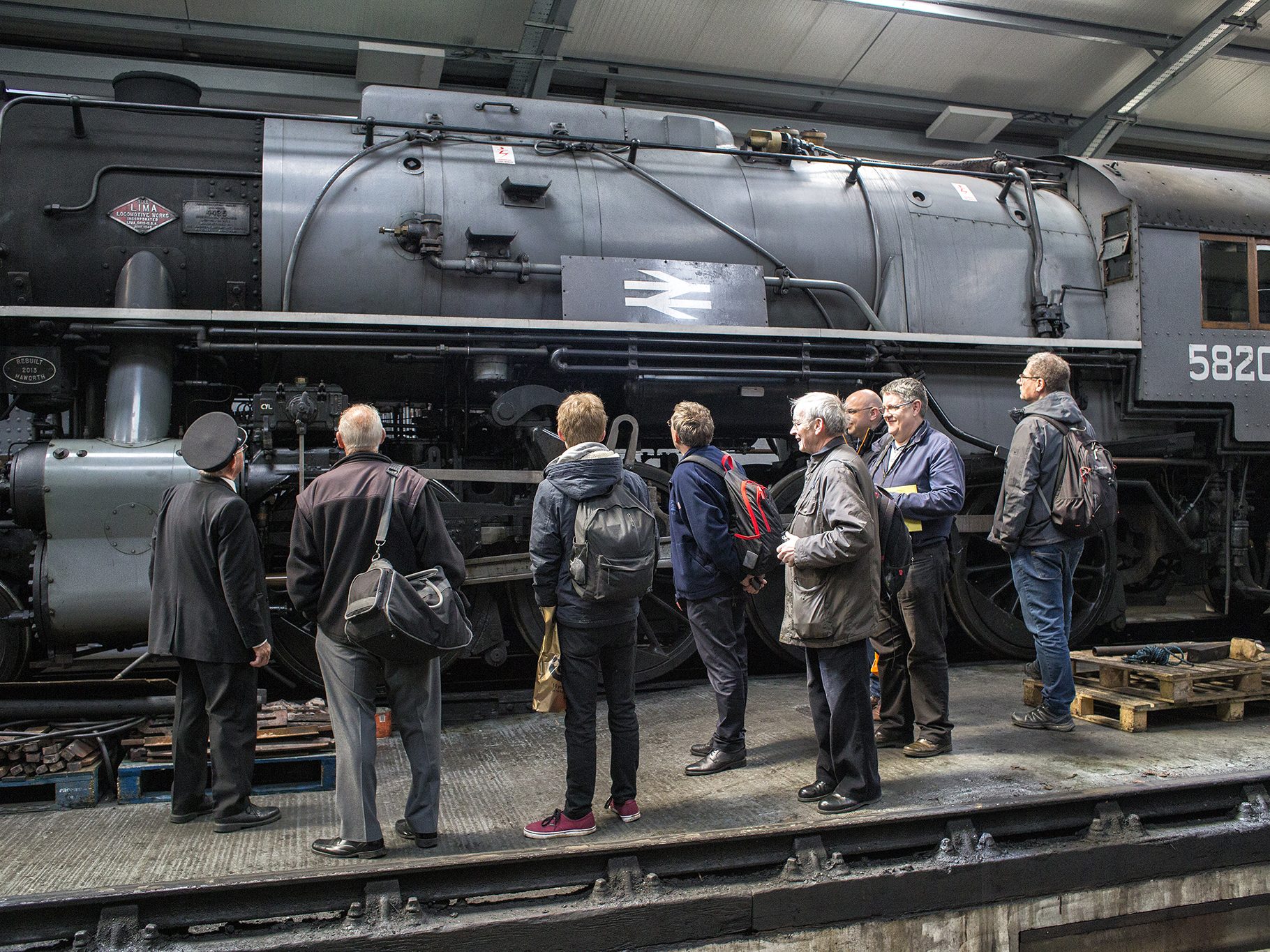 Guided Tours
If you've ever wondered how we keep the Keighley & Worth Valley locomotives steaming, then this tour is just the thing for you. The tour guides take you behind the scenes so you can get close up to our giants of steam and admire the skills of our engineers. Whatever you don't forget your camera.
Food and Drink
Haworth has an amazing offering of pubs, restaurants, cafes, and fish and chip shops for a village of its size. Just outside Haworth Station, there are several Asian cuisine restaurants, a modern bar and barbers and a pub serving traditional ales and food and other drinks. While up in the old village you can take your pick from tea shops, pubs, bars, cafes, restaurants and traditional fish and chip shops.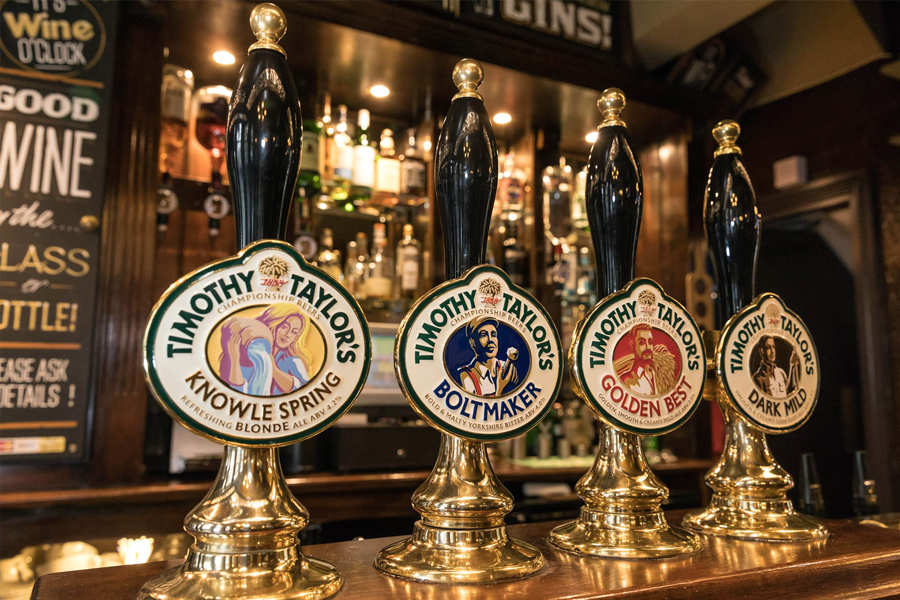 QUICK STATION INFORMATION
Limited parking (fee-paying)
Model Railway & Gift Shop
Level Access
Toilets
Locomotive Works
Booking Office