The Railway Children Line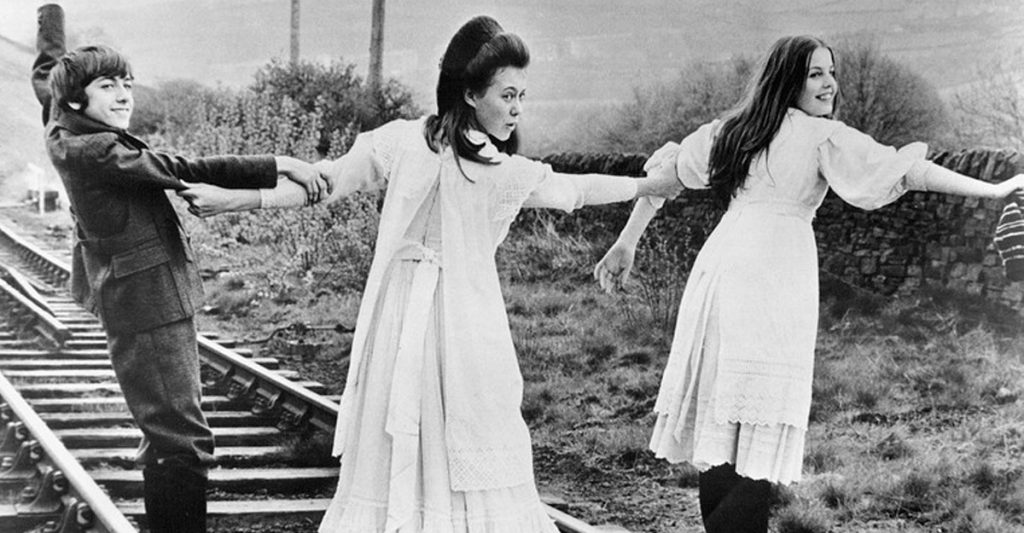 The Keighley and Worth Valley Railway is well-known as 'The Railway Children Line' since being thrust into the limelight in the 1970s when Lionel Jeffries selected the railway to be the backdrop for his adaption of E. Nesbit's "The Railway Children". This launched the railway onto the big screen over 50 years ago, with iconic scenes along the Worth Valley with the paper chase at Mytholmes Tunnel and Oakworth Station.
The Railway Children Return is a brand new feature film, the sequel is set during World War 2, and sees Keighley & Worth Valley is used as the backdrop once again.
The Railway Children Return (2022)
Inspired by one of the most beloved British family films of all time, THE RAILWAY CHILDREN RETURN, in cinemas on July 15, is an enchanting, moving and heart-warming adventure for a new generation.
1944 – As life in Britain's cities becomes increasingly perilous, three evacuee children – Lily (Beau Gadsdon), Pattie (Eden Hamilton) and Ted (Zac Cudby) Watts – are sent by their mother from Salford to the Yorkshire village of Oakworth. There to meet them on the train station platform are Bobbie Waterbury (Jenny Agutter, reprising her iconic role in the original film), her daughter, Annie (Sheridan Smith), and grandson Thomas (Austin Haynes), and with their help, the evacuees are soon settling into their new life in the countryside.
When the children discover injured American soldier Abe (KJ Aikens) hiding out in the railyard at Oakworth Station, they are thrust into a dangerous quest to assist their new friend who, like them, is a long way from home.
To find out more about the film visit the official website.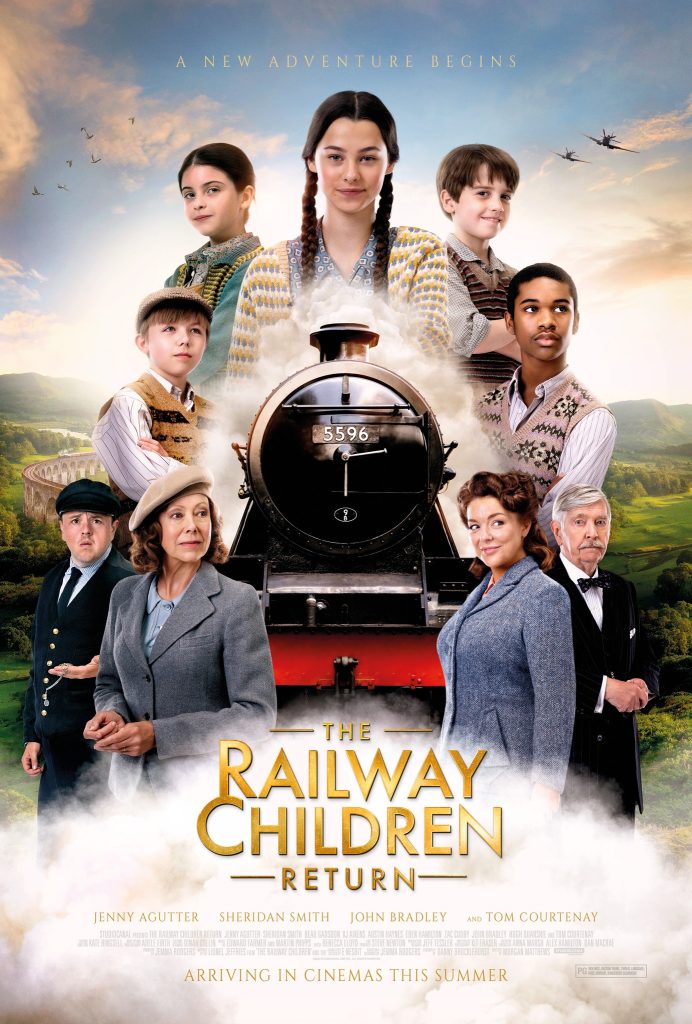 The Railway Children (1970)
The 1970 film version of Edith Nesbit's story The Railway Children brought the Keighley & Worth Valley into the limelight, with the railway and the surrounding valley used as the backdrop for the film. The story revolves around a family with three children – Roberta (also known as Bobbie), Peter and Phyllis, their father was arrested on suspicion of being a spy.
The mother hides this from the rest of the family and they had to move to the countryside, due to becoming impoverished. They move to a cottage called Three Chimneys in Yorkshire near Oakworth Railway Station. The rest is history…