Guided Tours of Oakworth Station
Oakworth Station, the home of The Railway Children and The Railway Children Return, our volunteer guides will share their in-depth knowledge of the Station and its surroundings, including some of the filming locations and trivia.
Tour Dates & Times
There are no planned tour dates; get in touch on the contact page for Group Bookings.
What happens on a tour?
Starting on the Platform of Oakworth Station, take in the history of the site and building before moving along to Perks Cottage and the crossing gates. Visit the Ladies' Waiting room, which doubled as Perks Office in the original film and then the current booking office, as seen in the new film. Upon entering the Goods Yard you'll recognise some of the surroundings and the tour will finish off in the 150-year-old Goods Shed. Don't forget to visit the tea hut for a brew or ice cream!
These fascinating, behind-the-scenes tours start from the Booking Hall at Oakworth Station and will last for approximately 30 minutes. The tour involves walking on the platform, across and even gravel yard and down a slight incline to the Goods Shed. Tours are limited to 16 persons and access to the Goods Shed is only permitted for authorised groups who must remain together at all times. Children under 16, therefore, MUST be accompanied by a responsible adult. Due to yard restrictions and operating requirements tours may have to be curtailed or cancelled without notice.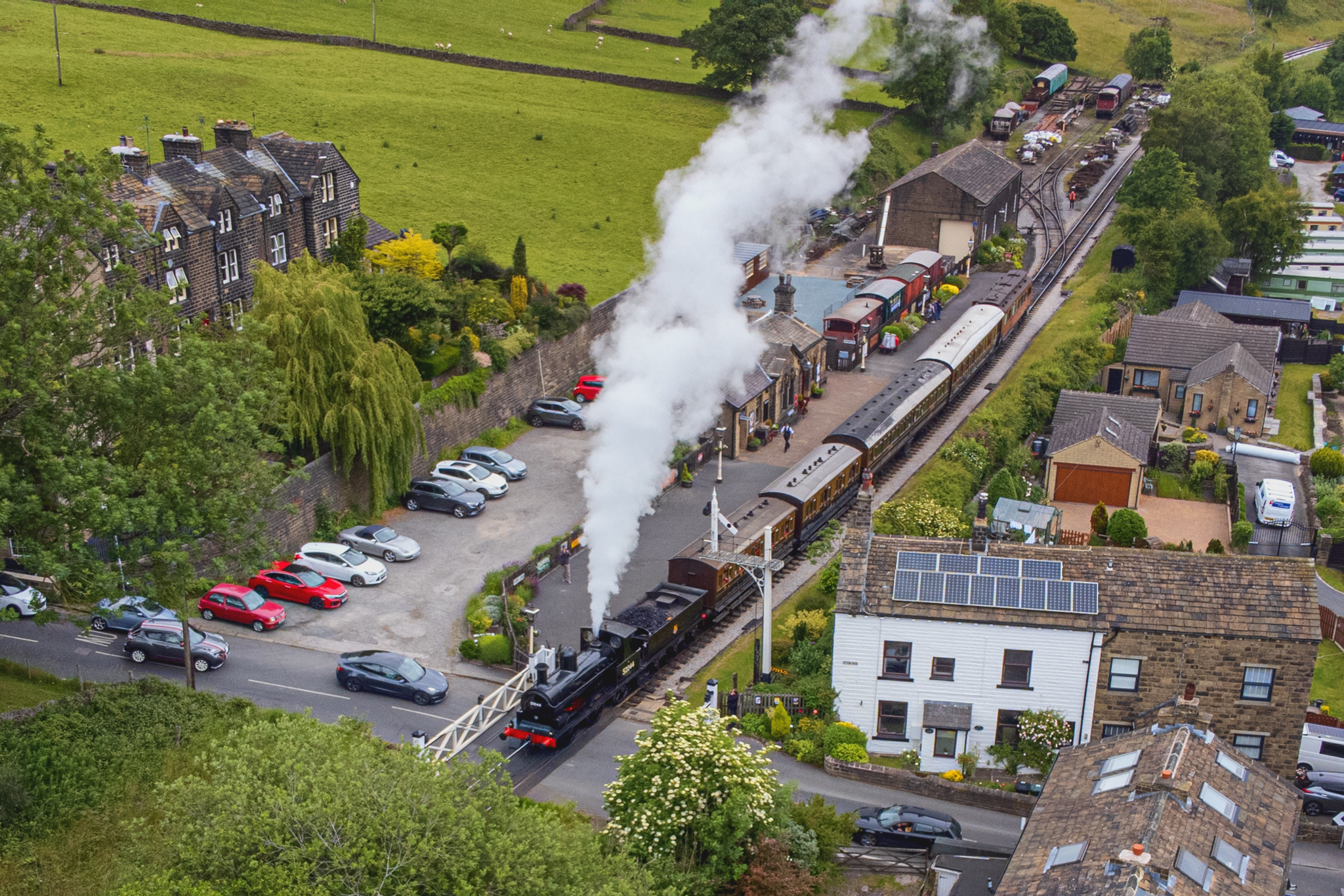 Group Booking
We can also arrange for groups of 10+ persons to visit Oakworth Station by request our administration offices at Haworth, email: bookings@kwvr.co.uk
We will require all the relevant details, including the approximate numbers for the tour, the day your group would like to visit and any special interests you may have that will help your guide make your tour as interesting as possible.
Whether we can accommodate your group will be subject to the availability of the guides and, of course, the suitability of access to Oakworth Goods Shed on the day of your visit.
Whatever your request, we will do our best to accommodate your group.