All aboard the Festive Flyer for the perfect start to your Christmas season.
The Steam-hauled Festive Flyer will take you on a magical journey to our Cracker of a Christmas destination.
The Festive Flyer departs from Ingrow-West or Haworth and steams towards 'The North Pole' of the Worth Valley, Oxenhope Station. Stepping off your steam-hauled express and onto the gas-lit platform at Oxenhope Station, there will be plenty that will get you in the Christmas Spirit.
Meet the Real Reindeer, who have flown in for some photo opportunities.
Visit the Christmas Market and pick up a little treat.
Live Christmas Music to get you in the festive mood.
A Magical Winter wonderland with plenty of photo opportunities
Hot and Cold food and drink
Santa's elves will entertain you with their fun and festive show
A well-stocked licensed bar with hand-pulled real ale, draft lager, wines and spirits.
DATES
Thursday 14th December
Friday 15th December
Departure times between 3.40pm & 6.00pm
The Festive Flyer has a meet with Real Reindeer; for a visit from Santa, please book The Elf Explorer.
OXENHOPE STATION
ENTERTAINMENT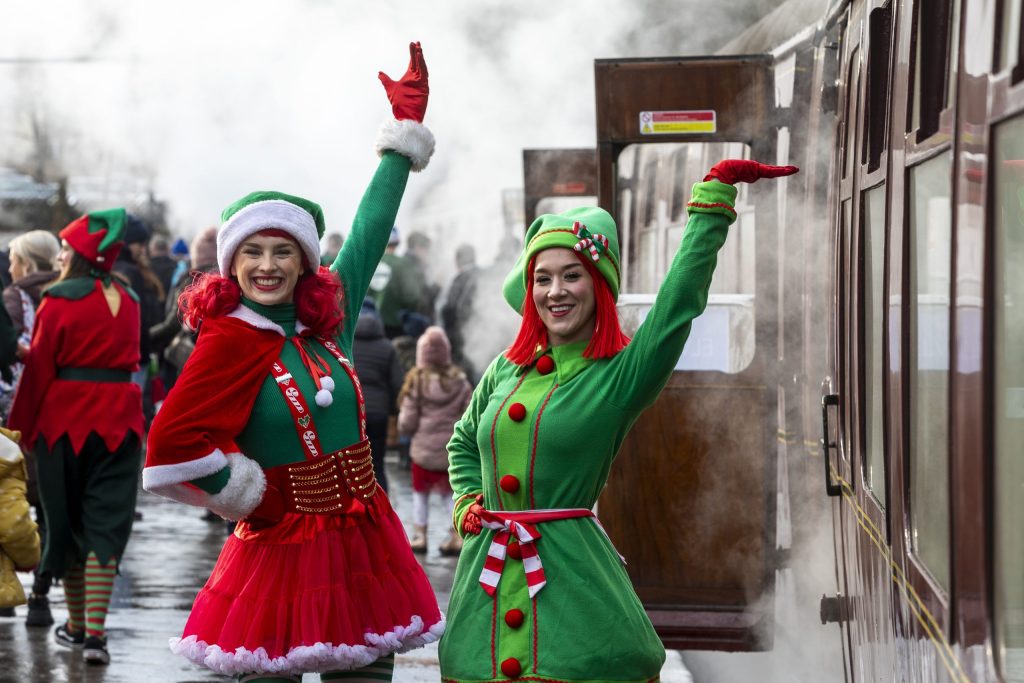 Every Christmas event needs a bit of music and entertainment, and the Festive Flyer is no exception. You will have a super treat with the hugely engaging Natalie performing your favourite Christmas hits PLUS some of Santa's elves will entertain you with their fun and festive show.
Expect plenty of audience participation, Laughs aplenty and of course that sprinkle of Elf magic!
THE FESTIVE FLYER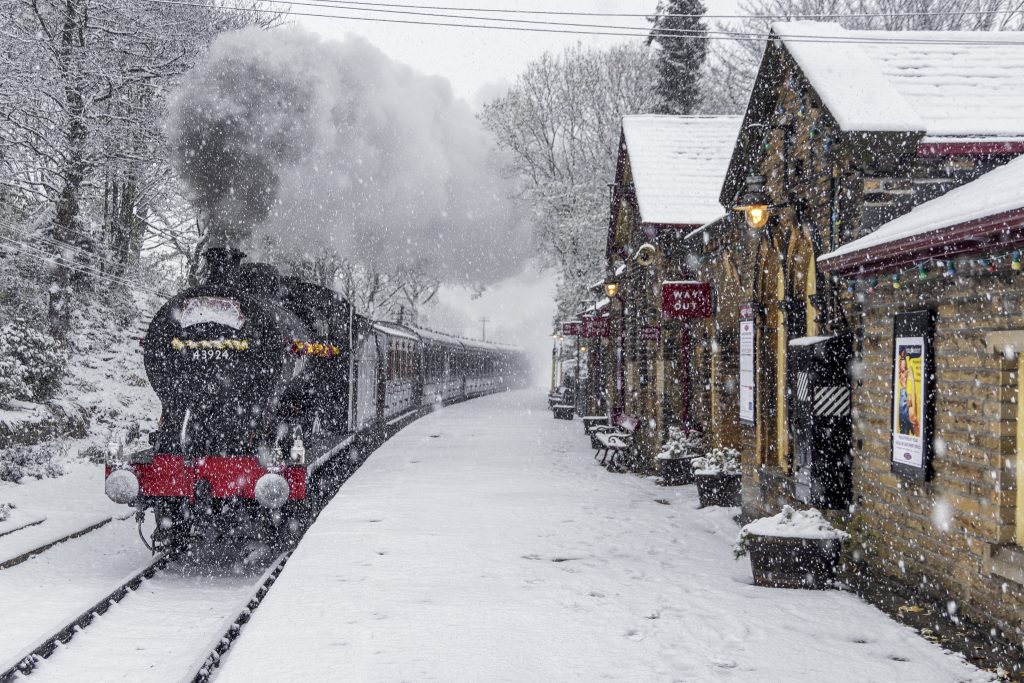 What could be better in December than a train ride hauled by one of our amazing steam locomotives?!
With the light fading our stations come to life with gas lanterns, fairy lights and magical Festive decorations. These late afternoon and evening services are the best time to travel as you and your family enjoy a mulled wine and mince pie or something a little softer and sweeter for the children.
Our steam-heated cosy train will take you on a journey through the Worth Valley to reach our destination of Oxenhope station.
You will have over an hour to explore the attractions at Oxenhope before the train takes the strain back to your original station.
MEET THE REINDEERS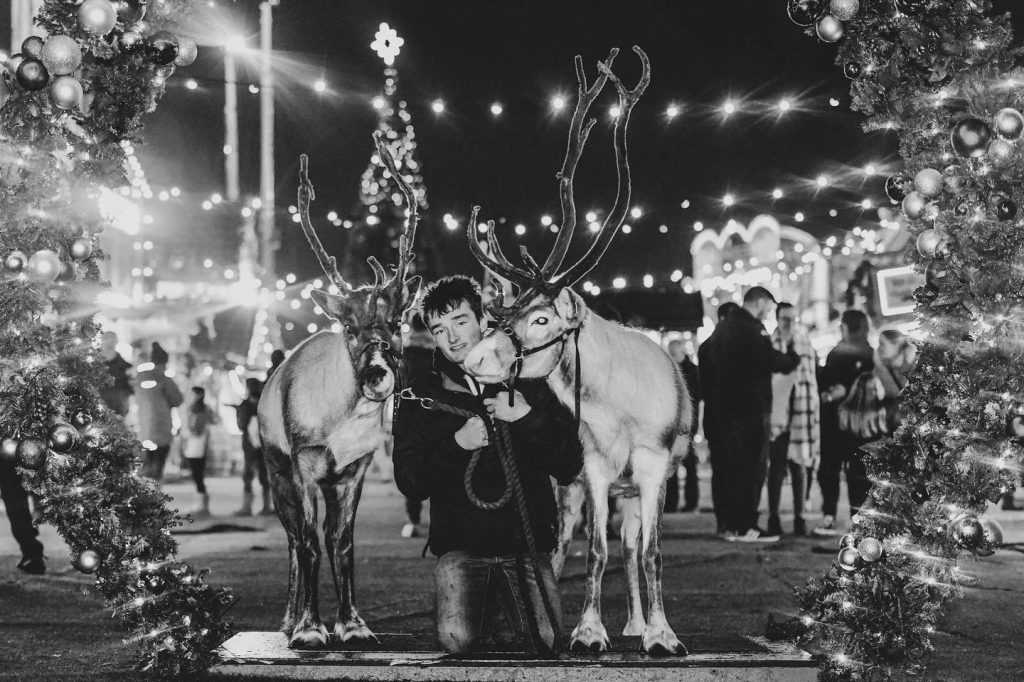 Reindeer are THE magical animal of Christmas and the one that every child would love to meet in the lead-up to the big day; this year you and your family can do just that!
We will have at least 2 reindeer at Oxenhope station that your kids will be able to get close to and take that all-important picture that will cement the memory of your trip forever.
These reindeer are well cared for by Santa's elves and love to meet human folk, even though they are very used to just meeting the big man's helpers!
FOOD & DRINK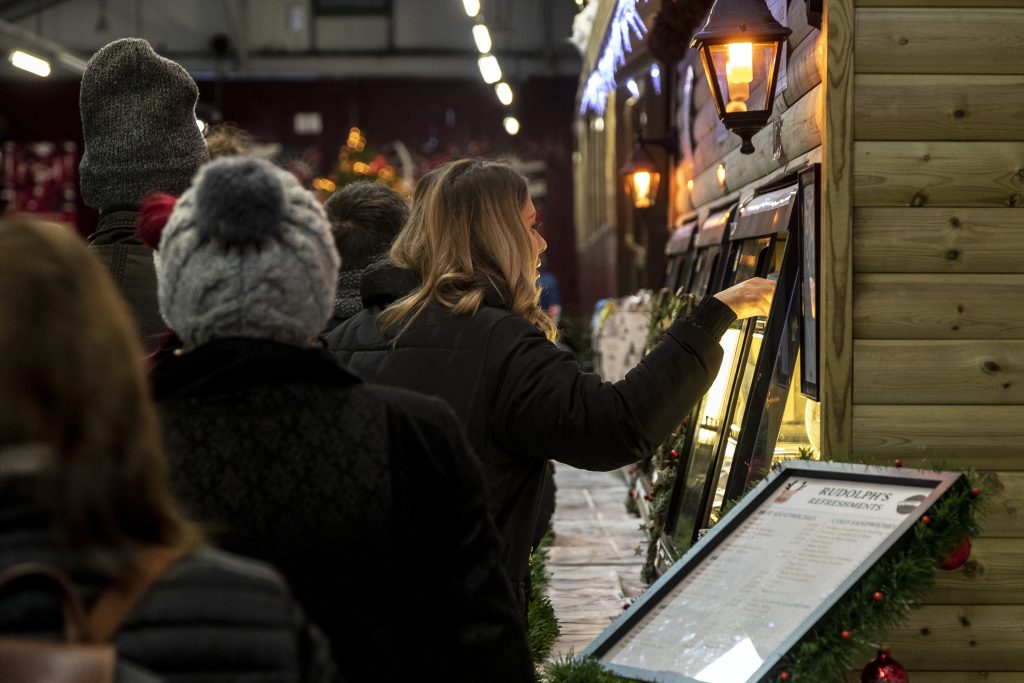 Alongside our onboard snacks we will have our Rudolphs Refreshments café at Oxenhope with hot and cold festive food available to purchase alongside a range of drinks including that Christmas staple of Hot Chocolate!

Our Bar Humbug will also be open with Alcoholic beverages of all kinds on offer including Hot and cold options!

Make sure you don't fill up too much on those home cooked winter meals before coming to this event!
CHRISTMAS MARKET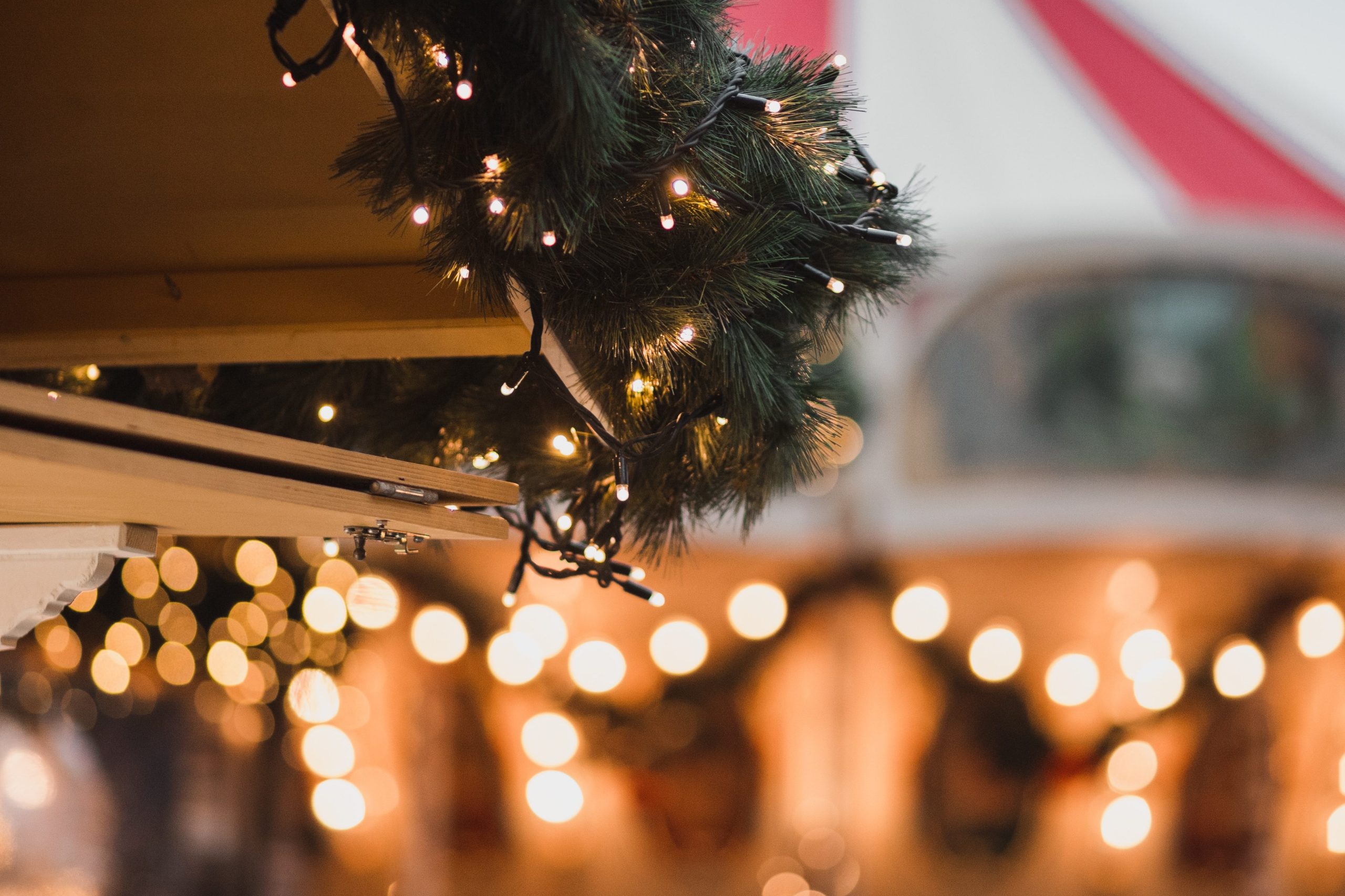 At Oxenhope station we have an indoor Christmas Market with stall holders offering some amazing items that will just cry out to be purchased as gifts.

With fantastic decoration and a Winter Woodland theme, this part of our event will be perfect for Adults to enjoy, especially those who love an artisan product and something that bit extra special for their loved ones.
PARKING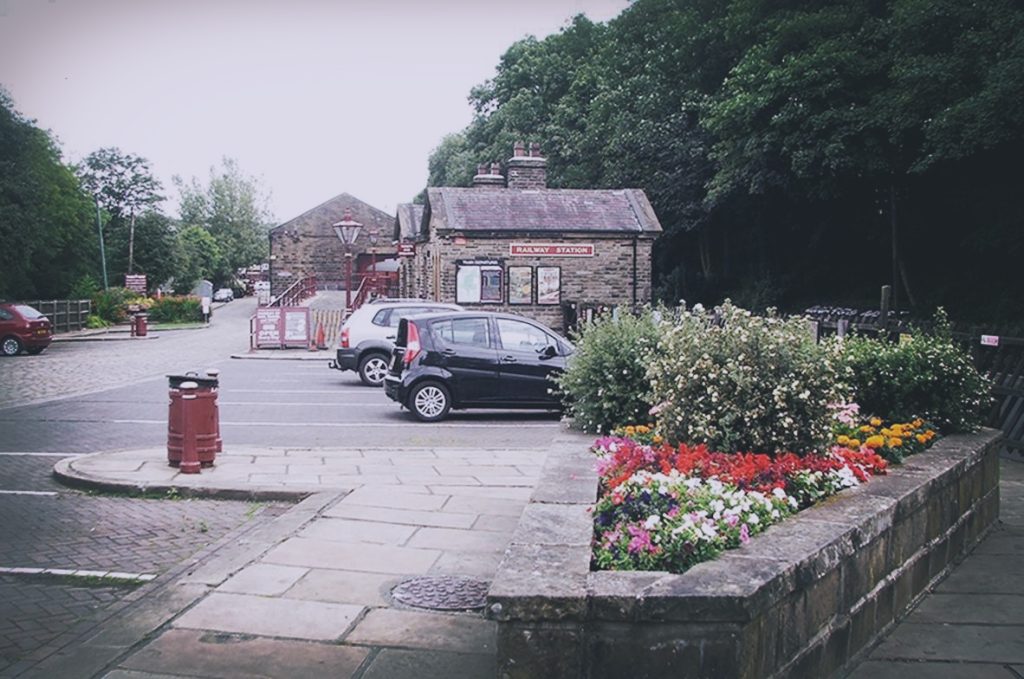 The Festive Flyer will depart from Haworth and Ingrow stations. Both stations have a car park with Haworth having other large car parks nearby if ours is full. Please aim to arrive around 30 minutes prior to the train departure time to avoid missing the train.
See our parking and travel guide for how best to travel and park for the Festive Flyer.
Travelling by train to Oxenhope is the only way to gain access and entry won't be permitted unless you have a valid event ticket.
EVENT INFORMATION