A Diesel Gala Preview
The Rodz take over, with Guest Locomotive D9520 Class 14 'Teddybear' taking charge of the train, and joined by the home fleet for a series of double-headed trains through the 5 round trips. The 'Rodz' train will carry the On-Train Bar for the day, serving hand-pulled real ale, brews & light snacks.
Saturday 3rd June
GUEST LOCOMOTIVE
D9520 Class 14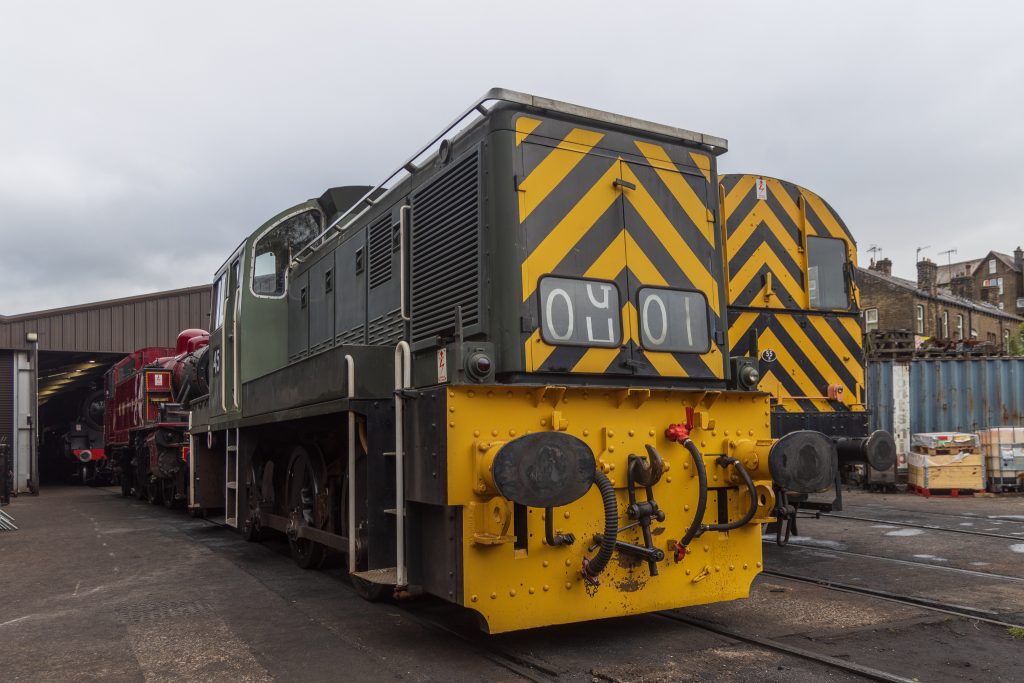 D9520 was completed at Swindon Works on 11th November 1964 and initially allocated to Cardiff Canton. In January 1967, it was transferred to Hull with
other members of the Class for work in the North East Region but was with­drawn from BR service there in April 1968.

Purchased by Stewart& Lloyds Minerals Ltd. the loco arrived, in company with D9523 at Glendon Quarries near Kettering on 16th December 1968, where it became No. 24 (Plant No. 8311/24) and was used to haul wagons of iron­stone from the quarries to the exchange sidings, from where BR then hauled the trains to Corby Iron and Steel Works.
For the first time in over 30 years, D9520 appears courtesy of the Mid-Norfolk Railway.
HOME FLEET
ticket and EVENT INFORMATION